One Day – Lake Eyre & Channel Country Tour Ex Longreach
Tours from $2,350 per person
Depart Longreach in the crisp morning air and view the floodplains of the Thomson River, before changing track and cruising over the vast expanse of the Diamantina channels. Descend over the desert to gain a closer view of the birdlife on the lakes, waterholes and wetlands encompassing the Diamantina River. Cross the expanse of cattle fattening channels and grassland as you weave your way west where the sand dunes become river banks and islands.
Enjoy smoko at the iconic outback town of Birdsville before departing for Lake Eyre over the Goyder Lagoon. Be amazed as you notice the land transform from arid, sand swept desert to countless channels and flood plains of water weaving through lush, green grasslands. Track down Eyre Creek and cross the Warburton to the inlet of Lake Eyre where this river overflows to stretch almost 10 miles wide.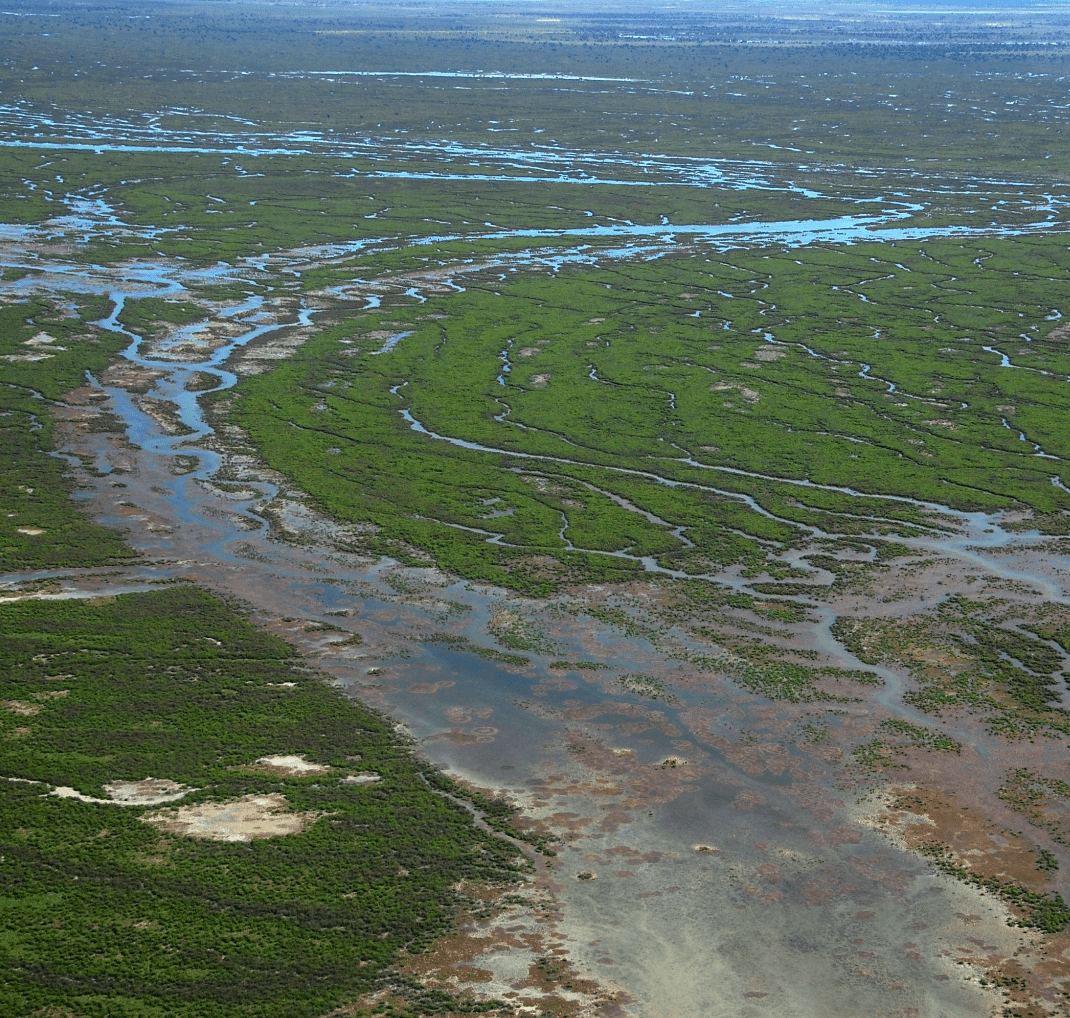 Reaching the lake you will be awed by the sight of the desert transformed to an inland sea. Climb to take in the full panorama of the rivers as they feed into the expanse of Lake Eyre. Departing Lake Eyre fly past the Coongie Lakes and head over to the Innamincka township.
After lunch visit the historic site of the Burke and Wills "Dig Tree" before following the Cooper Creek channels to view the birdlife of Lake Yamma Yamma. Continue north to view where the Thomson and Barcoo Rivers flow into Cooper Creek along with a brief stopover in Windorah. Return along the Thomson River channels arriving back late in the afternoon as the sun sets over Longreach.
Note: Trip routes may vary due to seasonal changes or weather conditions and according to specific customer requests.
We will contact you within 8 business hours
If you wish to travel anywhere in Australia, please contact us to discuss customised tour options for your company or group.
If you wish to travel anywhere in Australia, please contact us to discuss customised tour options for your company or group.
We wanted to thank you for what was a most memorable couple of days, as we were treated to the best look of this great country of ours. We were all overcome by the diversity of colour, land and water scapes as we skimmed down the channels and rivers and over the lakes and wetlands. It was more than we could have expected.

What a trip.. I cannot say enough to thank you for organizing the trip I had.
I really think I have seen Australia now.
What a remarkable country we have. I thought the Kimberleys was number 1 but I'm not sure now?

You May Also be interested in…
Follow our journey on Instagram
Experience Outback Australia
in it's most
beautiful natural state

.
For an authentic and remarkable adventure, come fly with us and encounter the diversity of our land.
We will contact you within 8 business hours